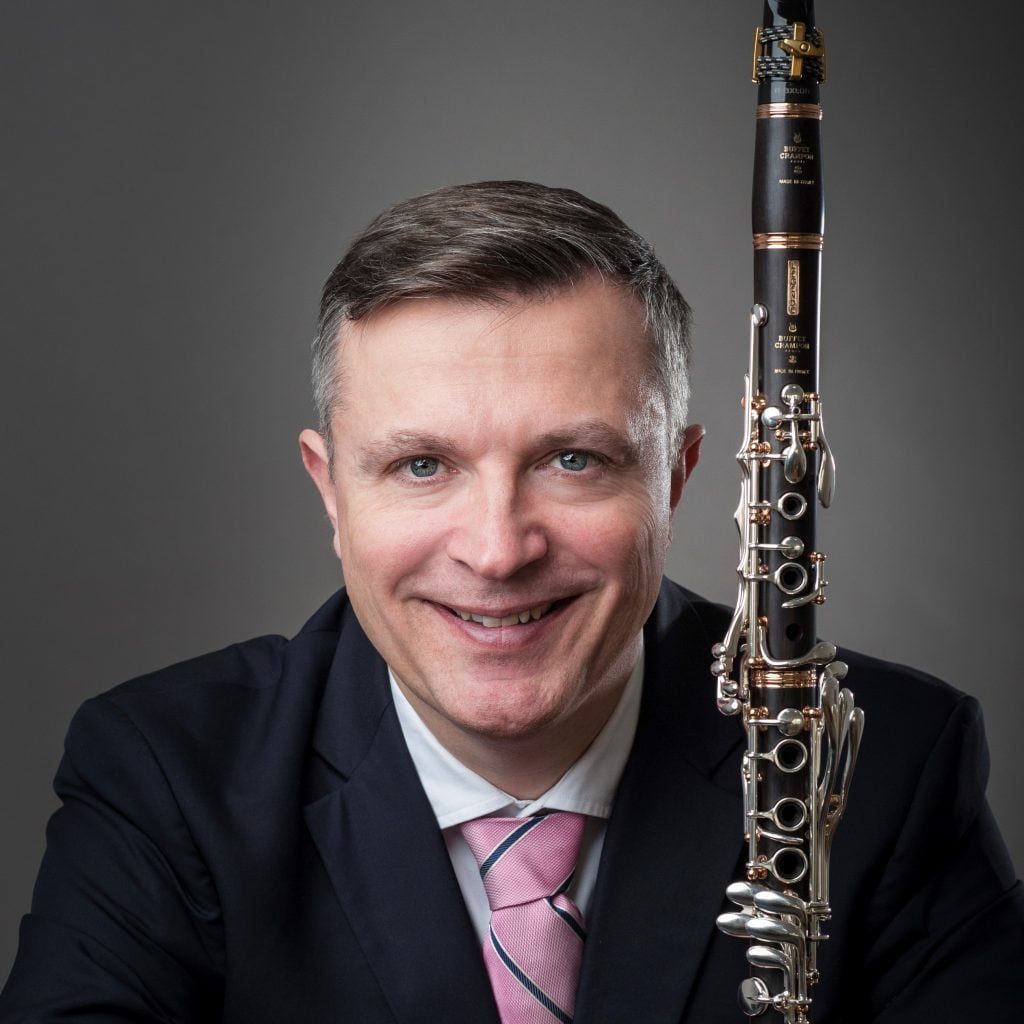 Gabor Varga
Born in Hungary in 1974, Gabor Varga studied at the University of
Szeged and the Liszt Academy of Music in Budapest gaining his diplomas
in 1996 and 1998 respectively. He graduated from the Paris
Conservatoire as a Postgraduate in 2002.
His professional orchestral career began in 1995 when he was engaged
as Principal Clarinet in the Györ Philharmonic Orchestra. In 1996 he
became Principal of Concerto Budapest, and since 1997 he has been
Principal in the Hungarian Radio Symphony Orchestra. Between 2005 and
2007 he served as Principal with the Singapore Symphony Orchestra
while on sabbatical from Budapest. He has also worked regularly with
the Franz Liszt Chamber Orchestra since 2001.
Winner of several national (in 1985, 1988 & 1992) and international
prizes(1994, 1995 & 2001), he has since performed in more than 25
countries worldwide (including USA, Canada, Peru, Japan, China,
Taiwan, Singapore, UK, France, Spain & Italy) and appeared as a
soloist in such concert halls as the Musikverein in Vienna and the
Gewandhaus in Lepzig, participating in various music festivals and
appearing at the most prestigious clarinet festivals.
A keen advocate of new music, he has premiered several new works of
chamber music and commissioned numerous Concerti from leading
Hungarian composers like Kovács, Durkó, Fekete, Szentpàli, Vajda and
is continually searching for opportunities to introduce new music to
the Hungarian public including the Sonata by Mieczyslaw Weinberg and
Thea Musgrave's Clarinet Concerto.
His recordings include several chamber works and Concertos by Weber
and Mozart for Hungarian Radio and CD recordings of the Nielsen
Concerto, Dreamdances by Kovàcs, chamber music by Drusetzky and
Vajda's clarinet works.
He regularly gives masterclasses in Europe, Asia, North America, South
America at major universities (Beijing, Katowice, London etc.) and for
the ICA and ECA clarinet festivals.
In 2018 he was the Artistic Director of the 8th ECA Clarinet Festival
in Gyor, Hungary.
His teaching career started at the
Liszt Academy of Music in Budapest in 2001 as an assistant. In 2006 he
taught at the NAFA in Singapore. In 2014 he joined the staff of the
University of Debrecen in Eastern Hungary but later that year he was
appointed Professor of Clarinet at the Tibor Varga Faculty of Musical
Arts at the University of Györ.
Since 2017 he is holding the " International Tutor of Clarinet " ,
since 2019 the " Clarinet Tutor" positions at the RNCM, Manchester,
UK.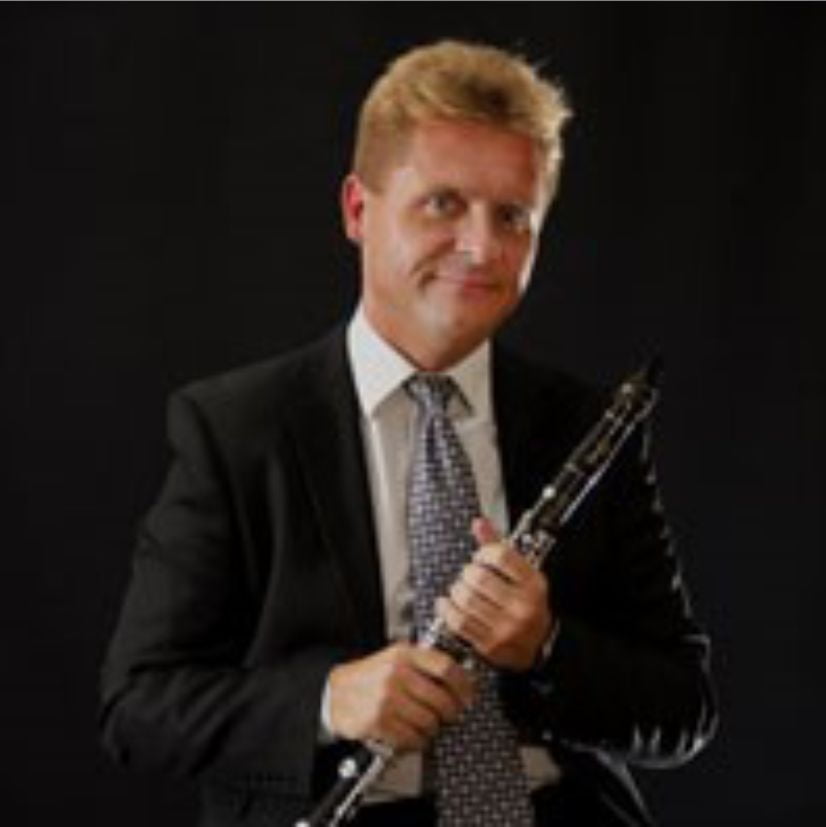 Radovan Cavallin
Radovan Cavallin was born in Zagreb, Croatia in 1969. At the age of thirteen he was the youngest student ever to have entered the Academy of Music of Zagreb University obtaining a Diploma with distincion four years later. In 1986 he was chosen from 76 candidates to enter the Paris National Superior Conservatory of Music. There he obtained:
– 1st superior prize of chamber music, given unanimously in the class of Christian Lardé in 1988.;
– 1st superior prize for clarinet given unanimously in the class of Guy Deplus in 1989. During his studies in Paris he was awarded four grants;
– 1986 the Ivo Pogorelich grant;
– 1987 the Nadia and Lily Boulanger grant;
– 1988 and 1989 the french government grant.
He has won prizes in the following competitions:
– 1st prize at the National Yugoslavian Competition for clarinet in 1981, 1983, 1995, and 1986.;
– 1st prize at the International competition for clarinet in Ancona, Italy in 1984.;
– 1st prize from musical critics of the "Vjesnik" newspaper in Croatia (1985).
– 1st prize "Dragan Gürtl" from the Academy of Music of Zagreb (Croatia) for being the most outstanding student and performer of clarinet in 1986
– "Union of Universities of Zagreb" prize for being the youngest and most outstanding student of clarinet in 1986.
– 2nd prize at the International competition for clarinet "Ciudad de Dos Hermanas", Seville, Spain in 1995.
During his studies in Croatia and France he studied with: Petar Fabijanic, Josip Nochta, Guy Deplus and Guy Dangain. He has performed over 400 concerts as a soloist in Croatia, Slovenia, Bosnia, Macedonia, Serbia and Montenegro, Kosovo, Italy, France, Japan, Belgium, Portugal, Germany, Spain, Colombia and the former Chechoslovakia accompanied by: Warsaw Symphony Orchestra, Poland; National Symphony Orchestra of Gotvaldow, (former Chechoslovakia); Symphony Orchestra of Budio Theatre of Bologna, Italy; "Soloist of Zagreb"; Zagreb Symphony Orchestra of Radio and Television, Croacia; Zagreb Philharmonic Orchestra; Zagreb Chamber Orchestra; Belgrade Symphony Orchestra, Serbia; Gran Canaria Philarmonic Orchestra, Spain; Gran Canaria Symphony Orchestra; The French-Belgium Orchestra of Bruselles, Extremadura Philharmonic Orchestra etc.
He has made appearances at the festivals of Ferrara, Italy; Dubrovnik, Croatia; Bad Hersfeld, Germany; Granada, Spain, Clarinetissimo, Brussels, Belgium, Lisbon, Portugal and recordings for Croatian, French and Spanish radio and companies such as Croatia Records, Yugoton, Agrup Arte Producciones, Maguelone (sponsored by SELMER,Paris), Cristal Records, ASV, Summit Records and Arte Nova BMG.
He has given Clarinet Master Classes in: Zagreb (Croatia), Milna Brac, (Croatia), Groznjan, (Croatia) Opatija, (Croatia), Brussels Superior Conservatoir (Belgium), Lisbon National Clarinet Congress(Portugal), Madrid Royal Superior Conservatoir (Spain), Murcia Superior Conservatory, (Spain) Banda Municipal de Albacete, (Spain) Avila, (Spain) Quintanar de la Orden-Toledo (Spain), Areciffe, Arucas, Firgas, Las Palmas (Spain); Ibague, (Colombia) and also been a member of the jury at the 1oand 2a,3o and 4oInternational Clarinet Competition "Julian Menendez" in Avila, Spain Since 1989 he has held the position of principal clarinet and professor of the Academy of the Gran Canaria Philarmonic Orchestra in Spain working with conductors such as Rostropovich, Jurovski, Rhozdestvensky, Lopez Cobos, Herbig, Frubeck de Burgos, Gianandrea Noseda, Norman del Mar among others. He is also a founding member of the following chamber music groups:
– Cuarteto Atlántida
– Trío Spohr
– Cuarteto Reinecke
– Ensemble Isola
– Alisios Camerata
From 2002-2010 he was a clarinet professor at "Conservatorio Superior de Musica de Canarias" in Las Palmas. Radovan Cavallin is Backun, Selmer and Rico Artist and performs on Backun Moba arabesque mouthpiece, barils and bells, SELMER "Privilege" clarinet and Rico reserve Classic reeds.
Đuro Pete
ĐURO PETE (Serbia,Croatia) completed elementary and high school of music in Osijek (Croatia) in the studio of Vjekoslav Burić. He embarked on his undergraduate studies at the Academy of Arts in Novi Sad (Serbia) in 1980 in the studio of Mihajlo Kelbli, graduating in 1984. In 2006, he began his master's studies at the same institution under Nikola Srdić, completing them successfully in 2009. He has taken part in master classes led by M. Arignon , Bela Kovacs ,Wenzel Fuchs etc.As a student he won a number of prizes at clarinet competitions including the Second Prize at the Young Performing Artists of Yugoslavia Competition (Zagreb, Croatia, 1983), First Prize at the Vojvodina Province Students Competition (Novi Sad, Serbia 1981), First Prize at the State Competition of the (former) Yugoslavia (Sarajevo, Bosnia and Herzegovina, 1981), and First Prize at the Youth Festival (Knjaževac, Serbia). He has given numerous solo recitals and has performed as a soloist with the Pecs Youth Philharmonic Orchestra (Hungary), the Vojvodina Youth Philharmonic Orchestra, and the Academy of Arts Chamber Orchestra. He served for a time as a clarinetist in the Orchestra of the Croatian National Theater in Osijek. He began his career as a pedagogue at Music School Josip Slavenski in Novi Sad, and since 1987 has been employed full time at Isidor Bajić Music School. His students have won several dozen first prizes at national and international competitions and festivals, including first prizes and laureate titles. He has served as an adjudicator and the president of the jury at the State Competition of Serbia, the Competition for Woodwind Instruments in Požarevac (Serbia), Davorin Jenko in Belgrade (Serbia) and the May Woodwind Meeting Point in Lazarevac (Serbia). He has organized a number of young clarinet players' concerts throughout Voyvodina (in Subotica, Zrenjanin, Bačka Palanka, Kula, Sombor, and Novi Sad), with the aim of promoting and popularizing clarinet and classical music. He was awarded an Annual Prize by the Union of the Music and Ballet Schools of Serbia in 2010 for his pedagogical achievements. He maintains professional relationships with colleagues throughout Europe and the USA.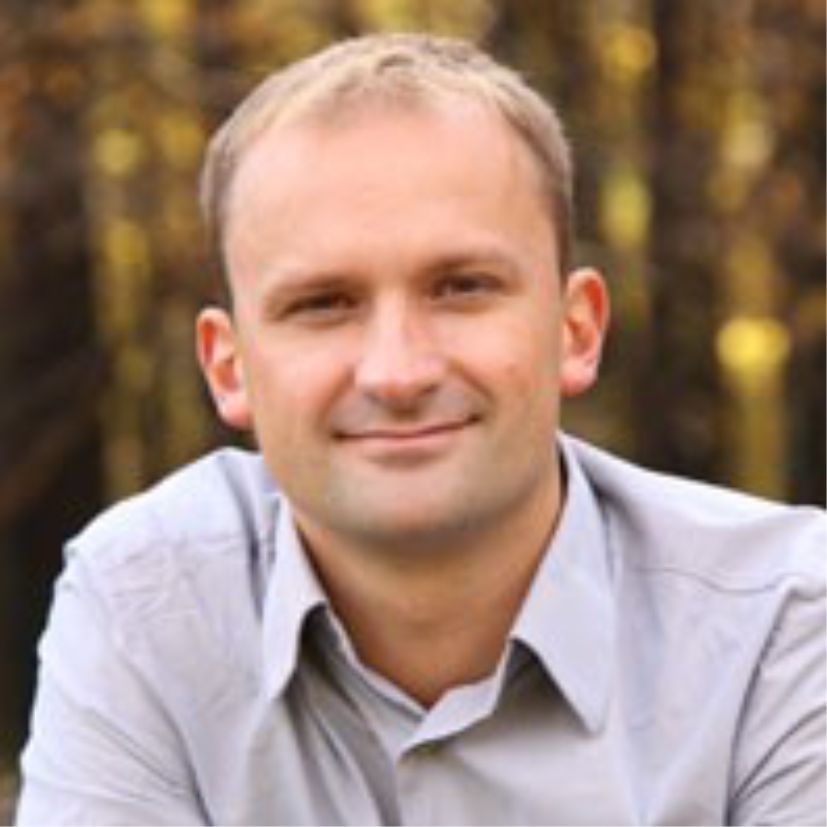 Davor Reba
Davor Reba is a Croatian clarinettist and a teacher. He studied with professor Giovanni Cavallin and earned his Bachelor's and Master of Music Degree with professor Josip Tonžetić at the Zagreb Academy of Music. Reba specialized with professor Walter Boeykens in Antwerpen and at various seminars. He earned the first award at the last competition of the clarinet students in former Yugoslavia and gave many solo recitals in Croatia and abroad with the acknowledged pianists Ljubomir Gašparević, Darko Domitrović, Veljko Glodić, Marina Pletikosa, Martina Cukrov, Vlasta Gyura, Lana Bradić, Anne Marie Wuyts and many others..
Reba performed solo with the Zagreb Philharmonic orchestra, with the Croatian Chamber Orchestra and Zadar chamber orchestra. He also performed with many chamber ensembles (Cantus, The Zagreb String Quartet, The Porin Quartet, The «Arundo Donex» Clarinet Quartet, The «Crowind» Wind Quintet, The Varaždin Chamber Orchestra and The Croatian Chamber Orchestra).
He is a co-founder of the "Wind Octet ZF" and of the Septette «Ad libitum ZF» with which he has regularly performed. From 1997 he has been a full member of the Zagreb Philharmonic Orchestra and since 2001 its solo clarinettist. With the Zagreb Philharmonic Orchestra he toured Europe, Japan and Mexico and has co-operated with many world famous conductors and soloists. Reba represented Croatia as a member of the World Philharmonic Orchestra in Paris in 2006.
Reba is an professor at the Academy of Music in Zagreb. He has held regular summer seminars in Pučišća (the island of Brač). He is one of the founders of the Croatian Clarinet Society.