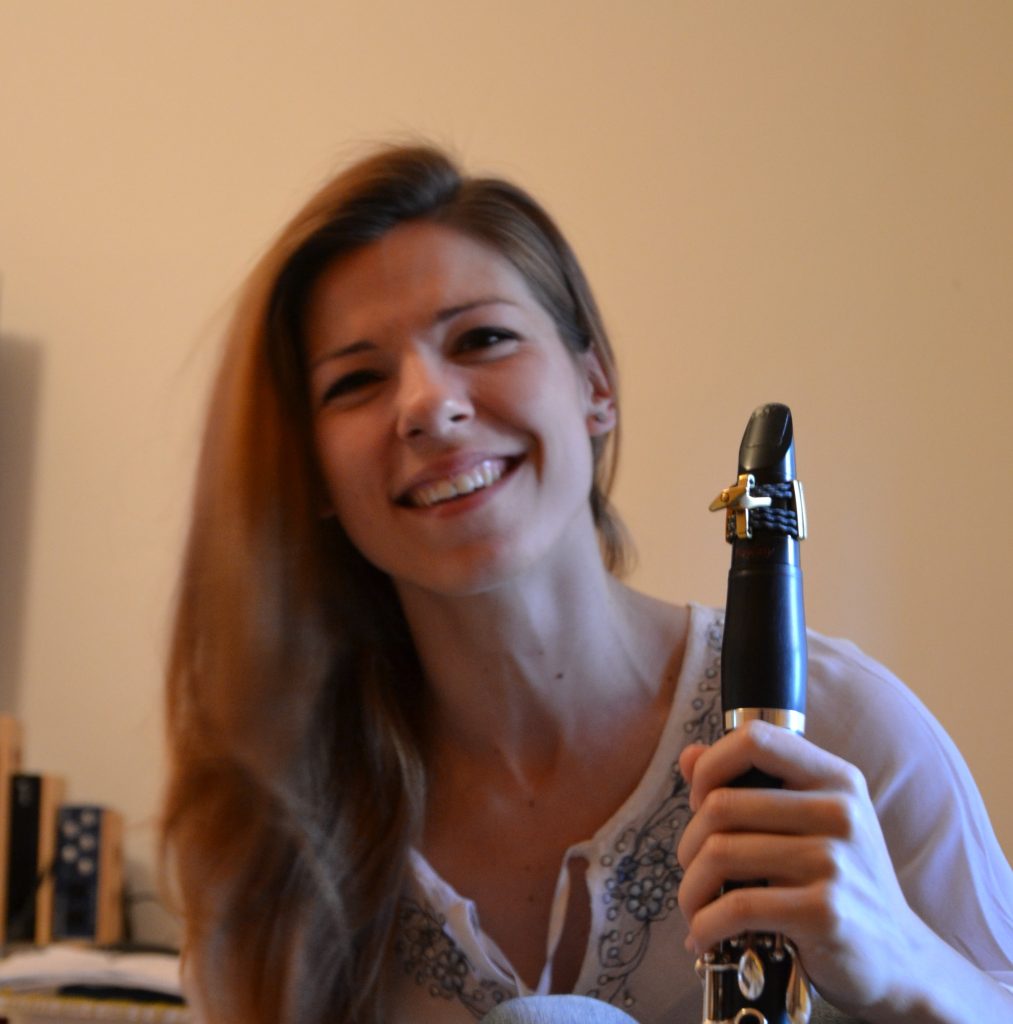 Dunja Košutić was born in Osijek.
She began her musical education with Mirko Hrženjak, and continued in the class of
Davor Reba at the Music Academy of Zagreb.
During her studies, she also studied with Chen Halevi at the Staatliche Hochschule
für Musik Trossingen, as a part of the Erasmus programme.
Her teaching experience began during her studies, working as a clarinet teacher at
the Pakrac Music School, then at the Elly Bašić Music School and finally at the
Rudolf Matz Primary Music School.
She enrolled in postgraduate studies at the Royal Northern College of Music in
Manchester (UK) with the support of the British Leverhulme Trust foundation. At the
RNCM, she studied with Nicholas Cox and Antonio Salguero.
She was a participant of masterclasses held by Gabor Varga, Yehuda Gilad, Mate
Bekavac, Hermann Stefánsson, Giora Feidman and others.
She collaborated with the Croatian Chamber Orchestra, the HRT Symphony
Orchestra, the Mala Scena Theater, the Binocular Theater, the Nederlands Blazers
Ensemble in Amsterdam and the Hallé Symphony Orchestra in Manchester.
Since 2019, she has been a permanent member of the Zagreb Philharmonic
Orchestra.